Available Now!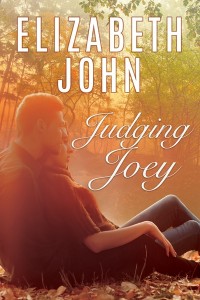 Madeline White must return to her hometown to help her uncle, her only family. She gets a job teaching and sees the man who broke her heart back in high school. Then she discovers he's the school's Safety Officer and his nephew is her student! Madeline's determined to clear the air with him and hopes they can be civil to one another. When she builds up the courage for a painful reunion, she is shocked that he doesn't remember her.
Officer Joey O'Neill is committed to his job, so after the beautiful redhead accuses him of the contrary, he takes offense. When Madeline informs him they've met before, he insists she's mistaken. Although his family wants him to settle down and judges his carefree bachelorhood lifestyle, it doesn't mean he forgets the people in his life. Past or present.
Like years before, people begin to whisper about her when things go missing in the school. Joey starts to wonder if what they say is true. As the past comes back to haunt Madeline, she struggles with a secret that jeopardizes her job and hopes she can trust Joey. Has he finally out grown being a wise-cracking jock?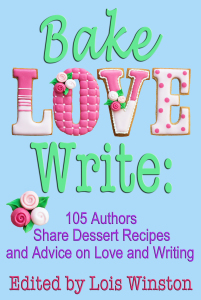 Bake, Love, Write: 105 Authors Share Dessert Recipes and Advice on Love and Writing
Elizabeth John shares her Apple Cake recipe and advice on love and writing on pg. 71.
Authors include: Brenda Novak, Lois Winston, Debra Holland, Dale Mayer, Shelley Noble, Caridad Pineiro, Diana Orgain, Lisa Verge Higgins, Lynn Cahoon, Jasmine Haynes, Jan Carol, Meg Bellamy, Bobbi Chukran, Melissa Keir, Amy Gamet, Kristy Tate, Terry Shames, Barbara Phinney, Kitsy Clare, Raine English, Cathryn Cade, Haley Whitehall, Shilpa Mudiganti, Melinda Curtis, Jessa Slade, Jill Blake, Daryl Devore, Molly MacRae, Elizabeth Rose, Helena Fairfax, Lourdes Venard, Jessica Aspen, Maegan Beaumont, Kay Kendall, Elizabeth John, Victoria Adams, Cyndi Pauwels, Alice Loweecey, June Shaw, Donnell Ann Bell, T. Michelle Nelson, Nina Milton, Pam DeVoe, Skye Taylor, Conda V. Douglas, Pepper Phillips, Judy Alter, Cadence Denton, Lesley Diehl, Erin Farwell, Regan Walker, Kaye Spencer, Barbara Monajem, Kathleen Kaska, Catherine Kean, Rose Anderson, Suzie Tullett, Deborah Hughes, Cynthia Luhrs, Judy Baker, Alicia Dean, Leslie Langtry, Janis Susan May, Mitzi Flyte, Ruby Merritt, Renee D. Field, Kathryn Quick, Susan Cory, Judy Penz Sheluk, Kay Manis, Kathryn Jane, Debra Goldstein, E. Ayers, Chantilly White, Sloan McBride, Triss Stein, Ana Morgan, Adele Downs, L.C. Giroux, Pamela Aares, Nancy Warren, Barbara Lohr, J.J. Cook, Lynn Reynolds, Cori Arnold, B.V. Lawson, Lynn Franklin, M.L. Guida, Irene Peterson, Sue Viders, Liese Sherwood-Fabre, Susan Santangelo, Sheila Seabrook, Elaine Charton, Sharleen Scott, Kathy Bennett, Jody Payne, Reggi Allder, Ashlyn Chase, Beverley Bateman, Susan Lohrer, Donis Casey, Barbara Leavy, Stacy Juba, Karen Rose Smith.
Available Now  – Amazon Kindle
Available Now  – Amazon Paperback
Video Link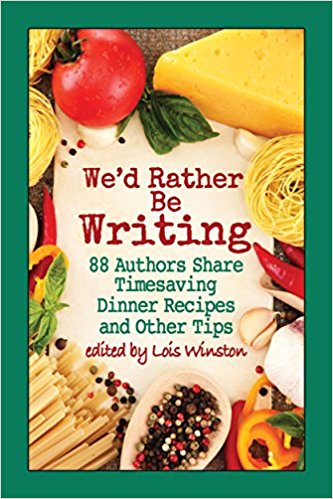 We'd Rather Be Writing: 88 Authors Share Timesaving Dinner Recipes and Other Tips
Elizabeth John's time saving recipe for Pork and Sauerkraut can be found on pg. 15 and some of her organizational tips are on p. 181.
Have you ever wished you could find more time to do the things you want to do, rather than just doing the things you have to do? Most authors juggle day jobs and family responsibilities along with their writing. Because they need to find time to write, they look for ways to save time in other aspects of their lives. Cooking often takes up a huge chunk of time. In We'd Rather Be Writing: 88 Authors Share Timesaving Dinner Recipes and Other Tips you'll find easy, nutritious recipes for meat, poultry, pasta, soup, stew, chili, and vegetarian meals. All of the recipes require a minimum of prep time, freeing you up to read, exercise, garden, craft, write, spend more time with family, or whatever. Within the pages of We'd Rather Be Writing: 88 Authors Share Timesaving Dinner Recipes and Other Tips you'll be introduced to authors who write a wide range of fiction—everything from mystery to romance to speculative fiction to books for children, young adults, and new adults—and some who write nonfiction. Some of the authors write sweet; others write steamy. Some write cozy; others write tense thrillers. Some are debut authors with only one published book; others are multi-published and have had long publishing careers. Some are New York Times and USA Today bestselling authors who may or may not be familiar to you, but being a bestselling author doesn't mean they still don't have to juggle their day job along with their writing. The authors who contributed to this book are a rather creative and resourceful bunch when it comes to carving out time from their busy lives. So in addition to timesaving recipes, within the pages of this book you'll find timesaving and organizational tips for other aspects of your life. And if you happen to be a writer, you'll also find a plethora of great ideas to help you organize your writing life.
Authors who contributed to this book include: Lisa Alber, Reggi Allder, Judy Alter, Krista Ames, Rose Anderson, Cori Lynn Arnold, Judy Baker, Beverley Bateman, Donnell Ann Bell, Paula Gail Benson, Kris Bock, Maureen Bonatch, Ava Bradley, Susan Breen, Lida Bushloper, Michelle Markey Butler, Ashlyn Chase, Judy Copek, Maya Corrigan, Mariposa Cruz, Melinda Curtis, Lesley A. Diehl, Conda V. Douglas, Nancy Eady, Helena Fairfax, Jennifer Faye, Flo Fitzpatrick, Kit Frazier, Shelley Freydont, Mariana Gabrielle, Rosie Genova, Marni Graff, Joanne Guidoccio, Margaret S. Hamilton, L.C. Hayden, Linda Gordon Hengerer, Heather Hiestand, R.Franklin James, Kathryn Jane, M.M. Jaye, Elizabeth John, Stacy Juba, Gemma Juliana, Carol Goodman Kaufman, Melissa Keir, Kay Kendall, A.R. Kennedy, Lynn Kinnaman, Marie Laval, B.V. Lawson, Claudia Lefeve, Alice Loweecey, Cynthia Luhrs, Sandra Masters, Lisa Q. Mathews, J.M. Maurer, Sandra McGregor, Kathy McIntosh, Claire A. Murray, Ann Myers, Tara Neale, Stacey Joy Netzel, Jayne Ormerod, Alice Orr, Laurel Peterson, Irene Peterson, Pepper Phillips, Caridad Pineiro, Kathryn Quick, Renée Reynolds, Josie Riviera, Elizabeth Rose, C.A. Rowland, Cindy Sample, Sharleen Scott, Terry Shames, Susan C. Shea, Judy Penz Sheluk, Joanna Campbell Slan, Karen Rose Smith, Lynette Sofras, Kaye Spencer, Skye Taylor, Lourdes Venard, Lea Wait, Regan Walker, Lois Winston, and Aubrey Wynne.