The Becker Sisters Bridal Shop Series
Forever Hold Your Piece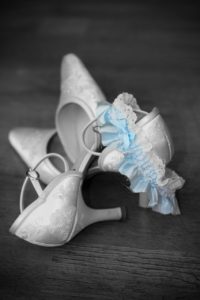 Lily Becker's plans to expand the family bridal shop are thwarted when Private Investigator Jake Ward goes undercover as a bait and tackle shop owner and outbids her on the rent of the vacant place next door. When a dead body, discovered in the bridal shop of the quaint shore town, turns out to be Lily's ex-fiancé and the focus of Jake's case, Lily becomes a target. To solve the murder, Jake must withhold his true identity from Lily and fight the growing attraction between them. Lily's instincts warn her something is fishy about the fisherman. When Jake saves her life, she wants to trust him, so why doesn't she believe him?
To Have and To Hold
Rose Becker has been harboring a secret, and a car accident forces her to reveal the truth to her family.
Till Death Do Us Part
Chrissy Becker is a free-spirit and serial dater until she is terrorized by a stalker. Could he be one of the men she dated?